Puel: Leicester City Didn't Deserve Defeat To Man United
Leicester City manager, Claude Puel, has heaped plaudits on his team despite their 2-1 defeat against Manchester United at the Old Trafford on Friday even as he expressed disappointment with the outcome of the game.
Paul Pogba and Luke Shaw were on target for United, while substitute Jamie Vardy netted the visitors only goal of the game.
"It's disappointing for the players because they gave their best," Puel stated after the game.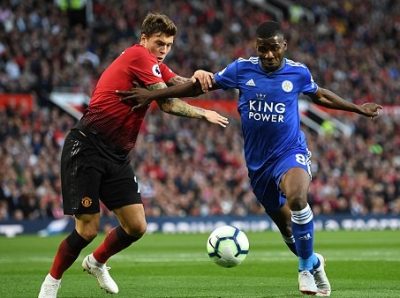 "Of course, to concede a goal just a couple of seconds after the beginning of the game is a shame and we have to correct this.
"Our kick-off was not good enough. Our first-half was a good performance with good quality, good pressing, good play forward and a lot of chances. We needed to score in this moment, a strong period of domination in the first-half.
"We pushed and we played against a team who were deep on the pitch. Without space, it was difficult.
"We found success with good moves and good quality and perhaps in the second-half we had good energy to finish this performance for another result but I think at the end it is a disappointment. It is not, for me, a fair result."